The plants of cornwall story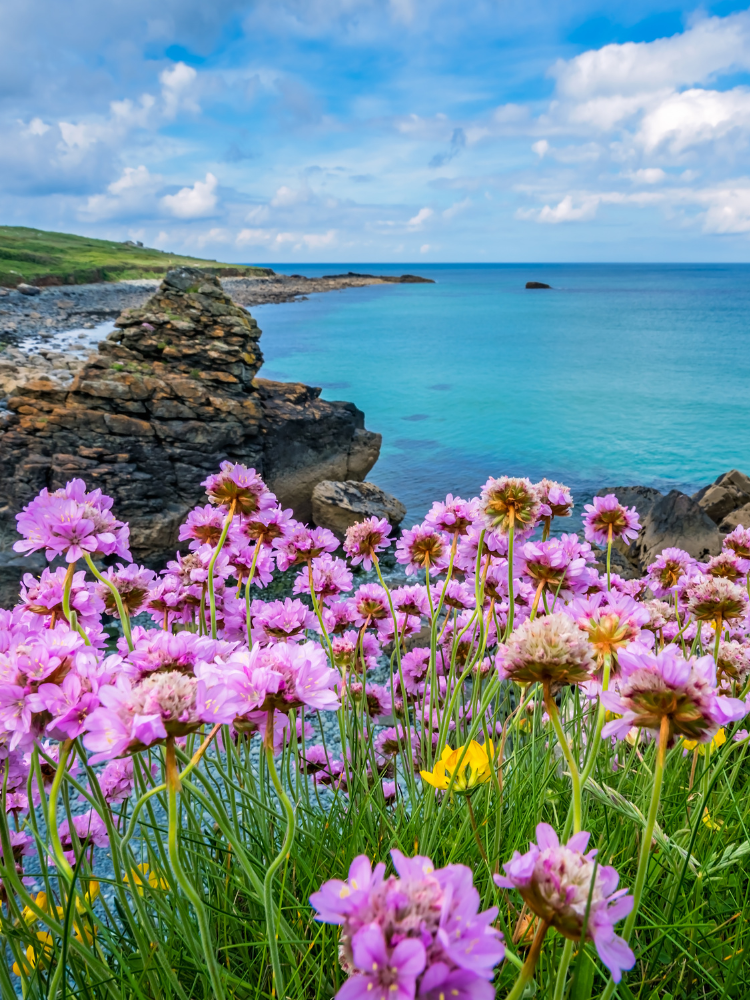 Plants of Cornwall was born out of a love for Cornwall, its natural beauty and of course it's distinctive plant life. This linked with our passion for creating beautiful green spaces and gardens for the last 30 years. We also believe that gardens can benefit our health and the environment. It seemed only right to share this with others and Plants of Cornwall was started.
Whether you are an experienced gardener with an established garden or just starting out with a few pots and containers, we hope to help and inspire you to get the most from your green spaces. We aim to provide locally sourced, quality plants in an environmentally responsible way and to bring a touch of Cornwall to you wherever you are.
Chris Plant and his family has horticulture in their DNA. His parents ran a successful garden centre in Sussex where Chris spent his early years. He then completed an apprenticeship in horticulture and landscaping before setting up his own landscaping business.
On moving to Cornwall with his wife Laine and their children in 2003, Chris quickly teamed up with Jacques Egbers whom founded 

Mid Cornwall Landscaping Ltd

. Chris ran the company as manager for 12 years before taking over the business in 2017 when Jacques retired. Wanting to expand the business, Plants of Cornwall was the obvious next step.               
Our plants have been specially selected, inspired by the unique Cornish landscape and climate. Whether it is coastal planting, creating your own seaside retreat, emulating Cornwall's famous subtropical gardens or dedicating areas to your garden to encourage wildlife and benefit the environment we have carefully chosen a range of plants, plant mixes and garden accessories to help you achieve this.
Plants of Cornwall are happy to help with your plant selection and garden advice.  Why not get started today?